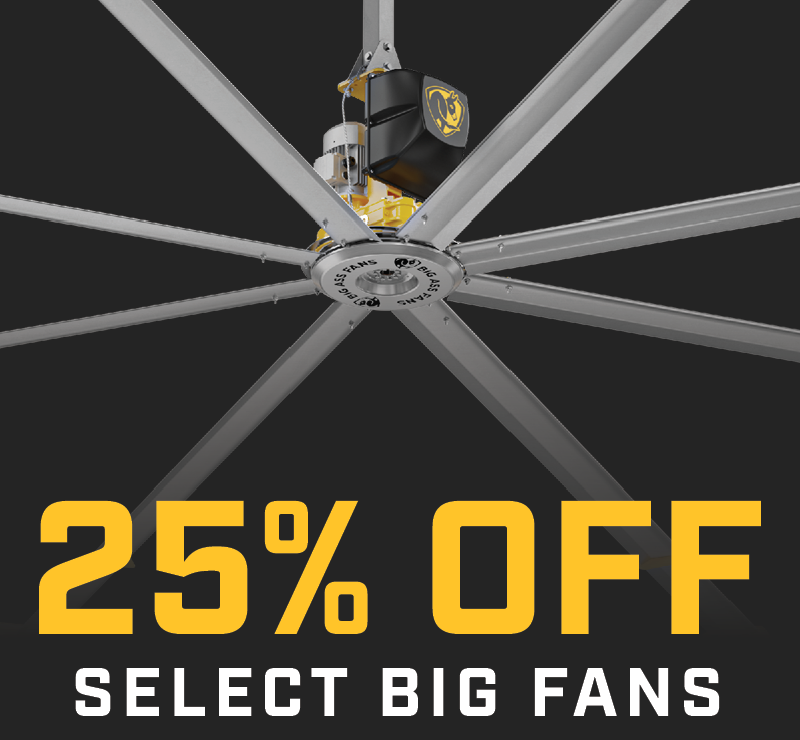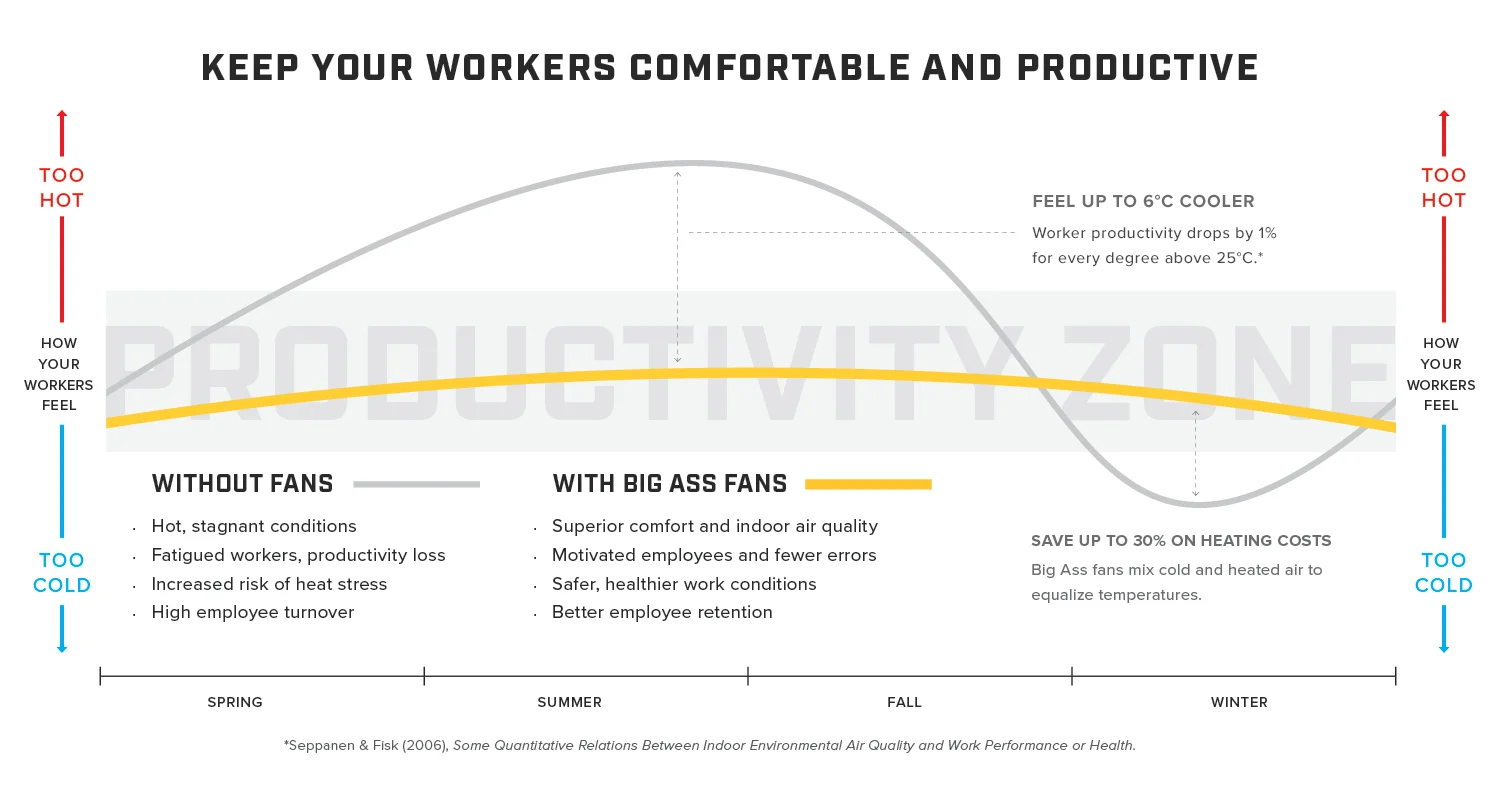 MORE THAN COOLING: INCREASE PRODUCTIVITY AND SAFETY
Unlock your business's potential with the industry's most powerful, durable, and efficient big fans. The airflow from our premium overhead and directional fans makes workers feel up to 10 °F cooler. Studies show comfortable facilities improves worker productivity and drastically reduces their risk of heat-related incidents.†
Operating at just pennies a day, Big Ass Fans are a facility-wide solution for more comfortable conditions and energy savings of up to 30%, helping you keep workers satisfied and avoid costly alternatives like A/C.
†Seppänen, O., Fisk, W. J. and Lei, Q. H. 2006.
Feel The Difference Big Ass Fans Makes
The industry leader for more than 20 years, Big Ass Fans has the products and services to transform the way you do business.
Engineered for efficient, maintenance-free operation and backed by unbeatable warranties, Big Ass Fans and coolers deliver powerful airflow that keeps your people feeling refreshed and productive. Make the most of your year-end budget and rescue your people from extreme temperatures with this deal on the world's greatest cooling equipment.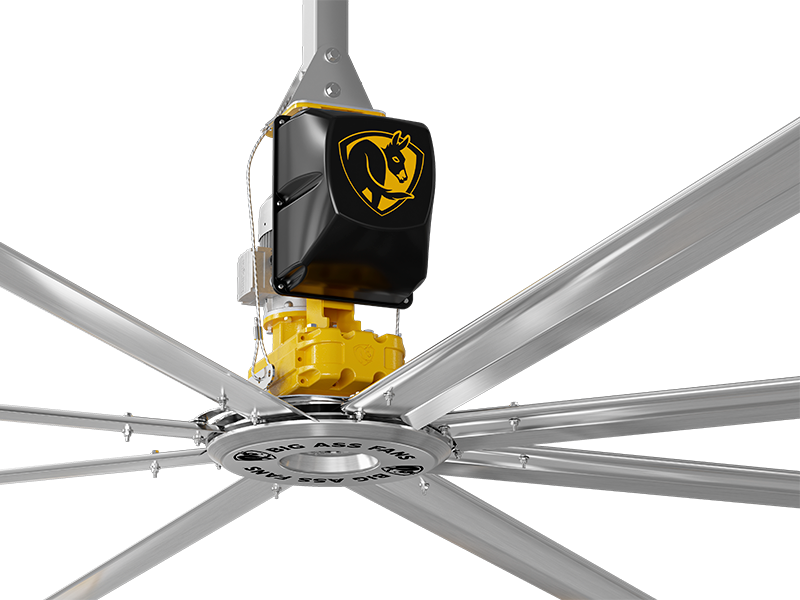 Powerfoil® X4
Purpose-built to provide maximum airflow in even the toughest conditions, Powerfoil X4 raises the bar on comfort, safety, and quality for industrial fans.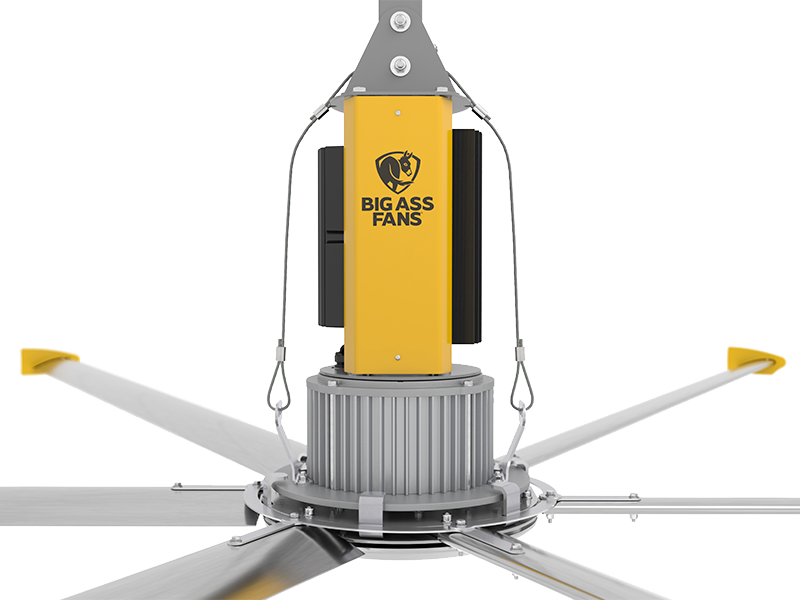 Powerfoil D®
Featuring advanced direct-drive technology, Powerfoil D takes on hot, gritty conditions with ease and has the specs to excel anywhere comfort and quiet are valued.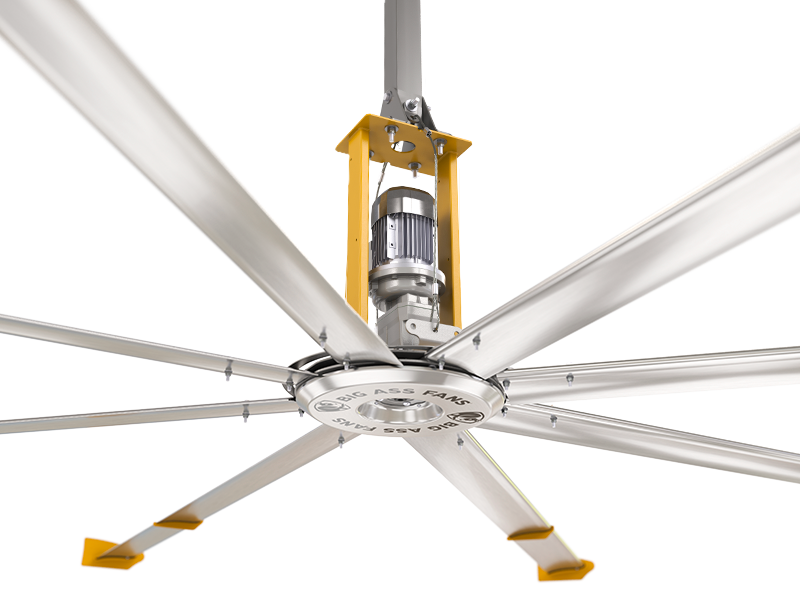 Powerfoil® 8
Powerfoil 8 connects you with the top-level performance and expert engineering that define our Powerfoil line.
"BIG ASS FANS HELP US CUT DOWN ON OUR AIR CONDITIONING LOAD AND OUR UTILITY BILL. WE CUT 15 PERCENT OFF OUR BILL AT A TIME WHEN EVERYBODY ELSE IS SEEING A 20 PERCENT INCREASE."
Dave Leon
Planet Fitness Owner
ACT NOW TO save 25% on Select Big fans*!
Build a safer, more productive future for you and your team with Big Ass Fans! Call 877.BIG.FANS or fill out the form below to get started.
*Offer valid only on new, U.S. orders of select big fans placed on or before November 12, 2023. Excludes E-series, Essence®, Shop Fan, and residential fans. Basic 6 only on sale in select states. Not valid on ecommerce purchases. Other exclusions may apply.