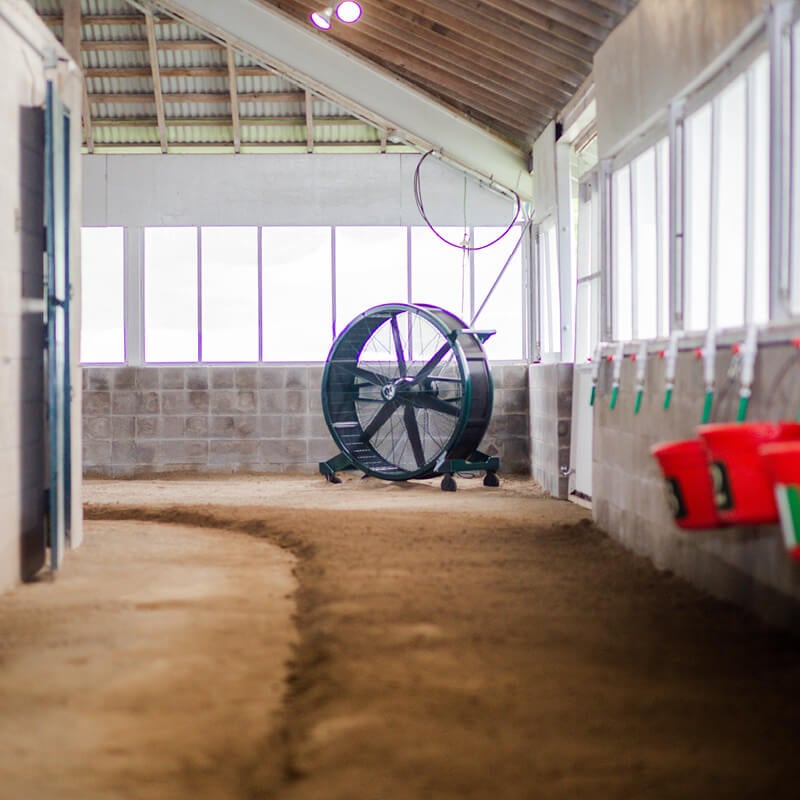 WHY BIG ASS FANS?
Because comfort is key. Whether you need heating or cooling, we have you covered. Large, partially-exposed spaces make regulating temperatures difficult. Defeat extreme conditions, mitigate odors, and sweep away stagnant air with a custom solution.
COMFORT, QUALITY, AND DESIGN
Engineered for powerful, long-lasting performance, Big Ass fans bring relief and alleviate safety concerns.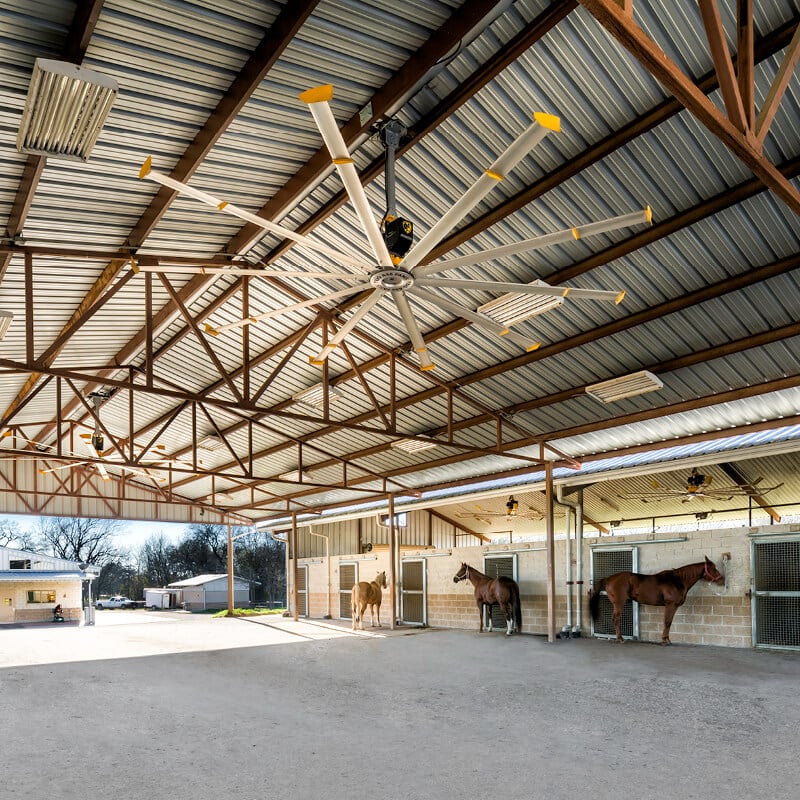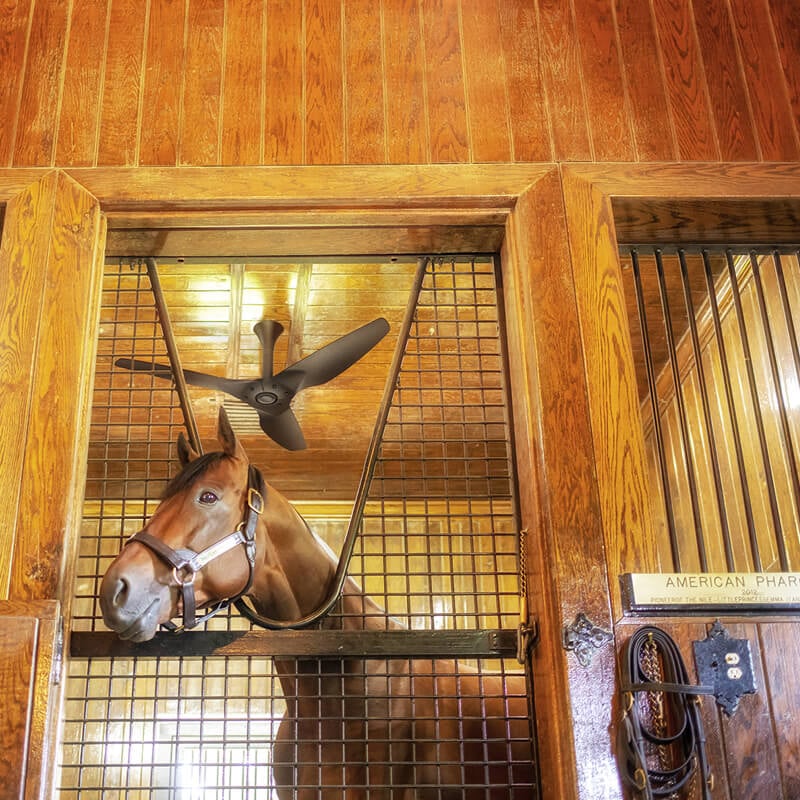 THE RIGHT FIT
Whether you're at the track, stable, riding arena, or your home or office, we have a variety of sizes and mounting options to give you exactly what you need where you need it.
Official Corporate Partner of Breeders' Cup, National Thoroughbred Racing Association, and the Equine Discounts Program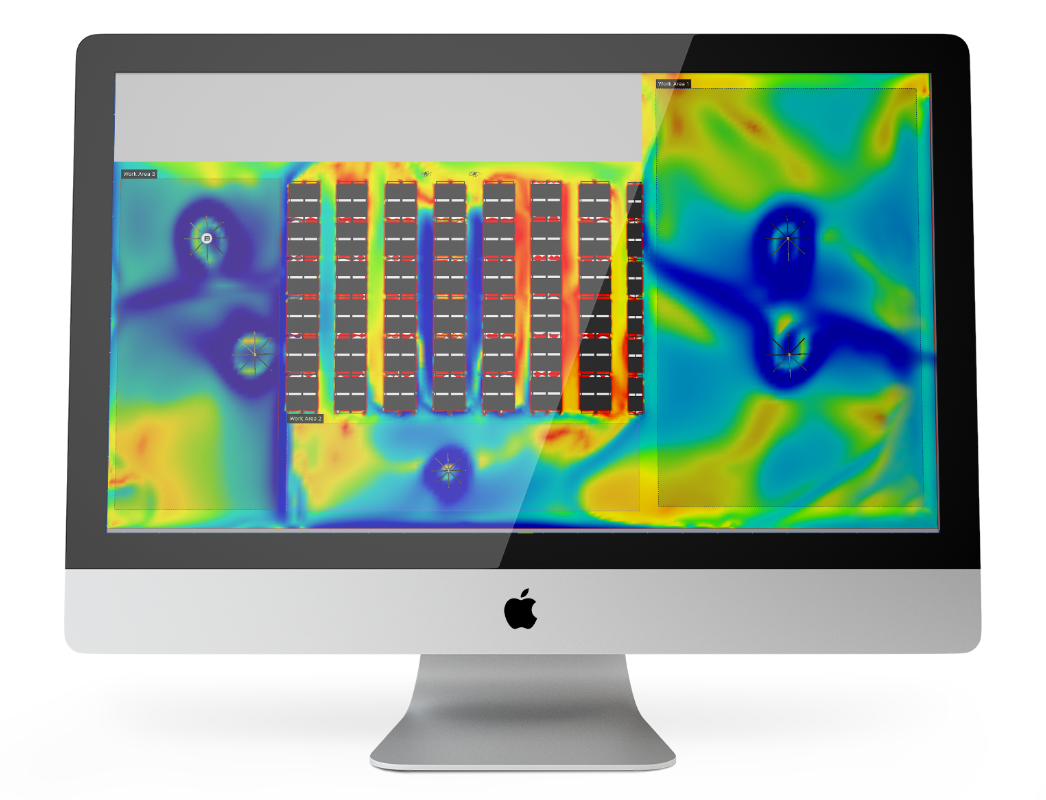 SPEC LAB®: NO MORE GUESSWORK
SpecLab is our proprietary computational fluid dynamics (CFD) software that allows you to visualize and quantify the benefits of a Big Ass Fans solution before you buy.